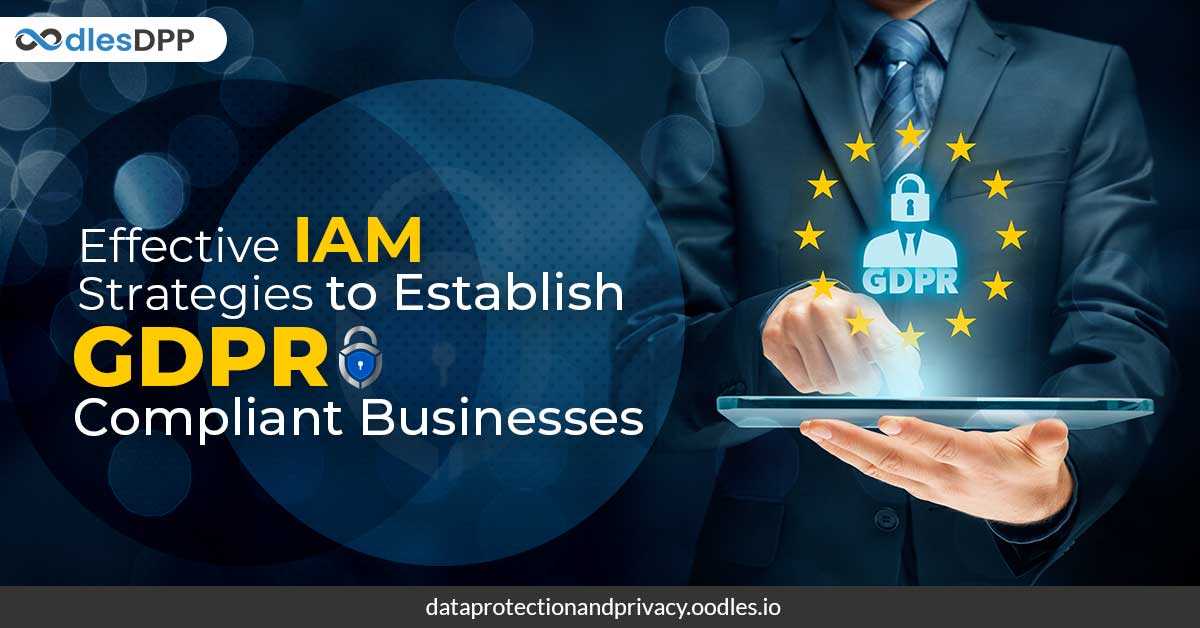 The European Union's GDPR norms require IT security teams of businesses operating in the EEA to safeguard user identities. Hefty fines to the tune of 20 billion euros and irrevocable reputational losses have spurred massive investments in  data protection services. Particularly, the global spending on identity and access management (IAM) solutions is expected to exceed $16 billion USD by 2022. It is, therefore, the legal responsibility of global businesses to implement effective IAM strategies to comply with GDPR regulations.
This blog post discusses the significance of IAM and its core practices in establishing GDPR compliant digital businesses.
Decoding IAM and its Implementation
Identity and Access Management or IAM is a business security protocol that ensures regulated access of user information to authorized individuals. It ensures that only the right individuals have access to critical business data including employee and customer identities.
Articles 5, 24, and 32 of the GDPR necessitate businesses to have an IAM system in place. They mandate businesses to monitor the processing of personal data, implement threat prevention measures, and restrict access to sensitive data. Traditionally, businesses used a manual access control process such as Active Directory that involved grouping of members to access confidential information. However, the cumbersome method was ineffective at managing individual access to resources. It clearly violated GDPR guidelines and obliged businesses to seek end-to-end data protection solutions such as IAM.

Effective IAM Strategies to Ensure GDPR Compliance
1) Deploying Single Sign-on Systems
Within an organization, information mismanagement and leakage due to multitasking among several software programs. An employee's typical working day involves multiple log-ins into email accounts, dashboards, backend systems, and other applications with distinct credentials. The need to remember and secure usernames and passwords for gaining access to all essential systems can be challenging. To combat the above-mentioned challenges, organizations adopt SSO systems that support the following characteristics- a) SSO or Single sign-on is a core IAM requirement for businesses to ensure GDPR compliance.  b) It enables an authenticated employee access to business resources and assets with a centralized gateway entry for all. c) Organizations can run SSO software on-premises, use a cloud-based service or take a hybrid approach to prepare an SSO-friendly architecture.
READ THE FULL BLOG: https://dataprotectionandprivacy.oodles.io/blogs/identity-and-access-management-strategies-data-protection-services/